Milwaukee's Machine Erecting and Millwright Company
M&H Industrial Service is a family owned and operated business,
with a strong referral base in the millwright and machine erecting industry.
The company's individual service responds quickly to the changing needs of their many steadfast customers.
Don or John personally inspect a job site to ensure every customer receives an accurate and competitive quote. They also work each job along with their highly respected millwright crew. Their teamwork reveals a unique dedication to every job.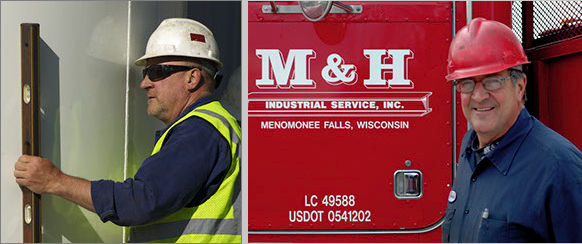 History
Forty-Years of Millwright Service
The Urbashich brothers speak proudly of the company founded forty years ago by their father, Herb, and his partner Mel. The two millwrights merged their expertise, along with a strong work ethic, and soon their newly founded company, M&H Industrial Service, became a trusted machinery moving, rigging, and erecting business that continues to serve companies in southeastern Wisconsin.
When Herb's partner retired in 1980, Don and John (both CPAs) joined their father at M&H. They had worked and trained as millwrights with him since the beginning. Today, Don and John apply their own unique skills and work philosophies, reflected in the continuing success of M&H Industrial Service.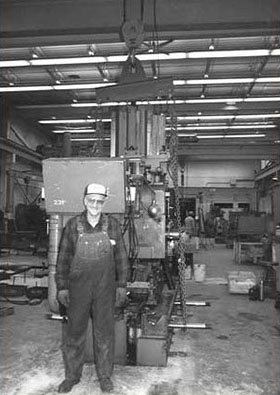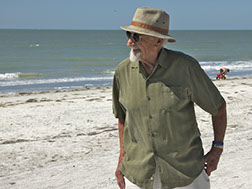 Herb is retired, but he can still be seen around the shop, always interested in hearing about the day's job—during winter, he's off to Florida's Gulf Coast for a brief respite at the beach.